Balanced Rock is located about nine miles into Arches National Park. It is one of the iconic features of the park that is visible from the park road. A short trail allows visitors to circle the base of the attraction.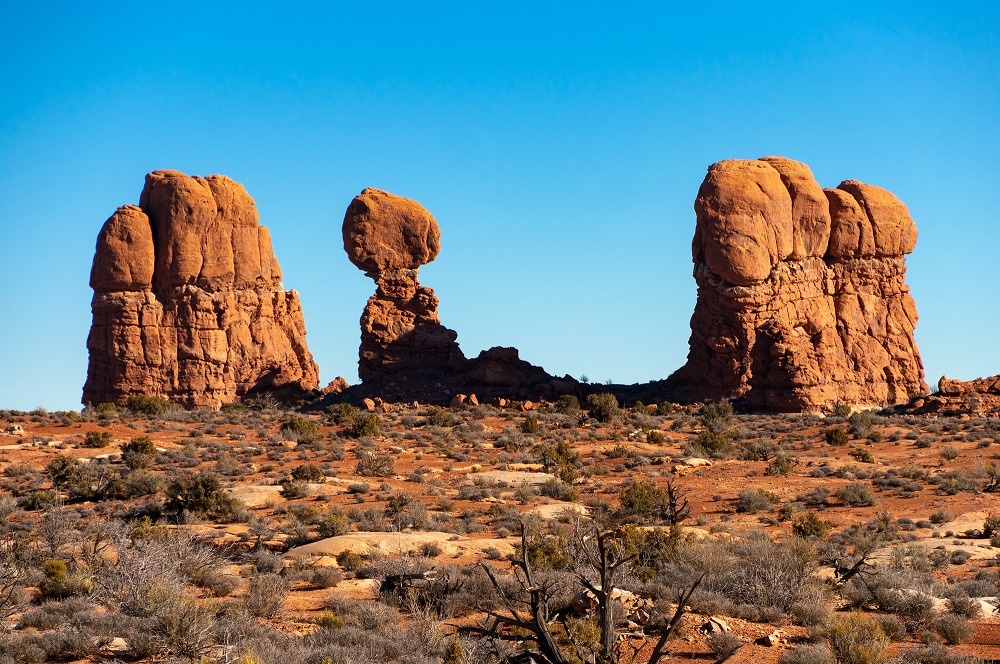 Balanced Rock has a total height of 128 feet with a pedestal of Entrada Sandstone sitting below the balancing rock rising 55 feet composed of 3600 tons of Dewey Bridge mudstone. The erosion of the different rock layers has given it the appearance of a balancing act.
Balanced Rock is also a popular area for night photography and stargazing since it is far enough away from Moab to avoid the city lights. The Windows, Garden of Eden Viewpoint and Panorama Point are other areas popular for stargazing. In 2019, Arches became certified as an International Dark Sky Park.
The parking lot for Balanced Rock is located along the Main Park Road before the turn for The Windows. There is a picnic area across the street to the west accessible by a gravel road.