The Fiery Furnace and Salt Valley are located about fourteen miles past the visitor center in Arches National Park.
The Fiery Furnace is a large cluster of sandstone fins and spires. It is a maze of passageways that blaze in the sunset.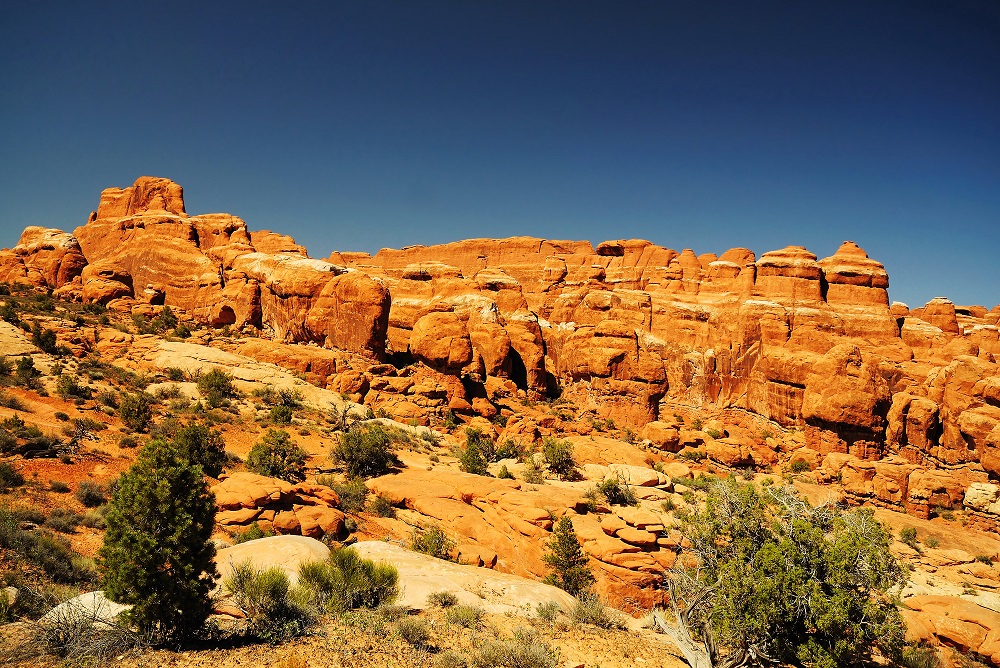 There is an overlook for Fiery Furnace about five miles north of Balanced Rock, just past the turn off for Delicate Arch. It comes about four miles before the Devils Garden trailhead.
Salt Valley Overlook is the first stop on Arches Scenic Drive after the turn for Delicate Arch Road, just before the Fiery Furnace Overlook. It is located at an elevation of 4701 feet and provides sweeping views of the Salt Valley.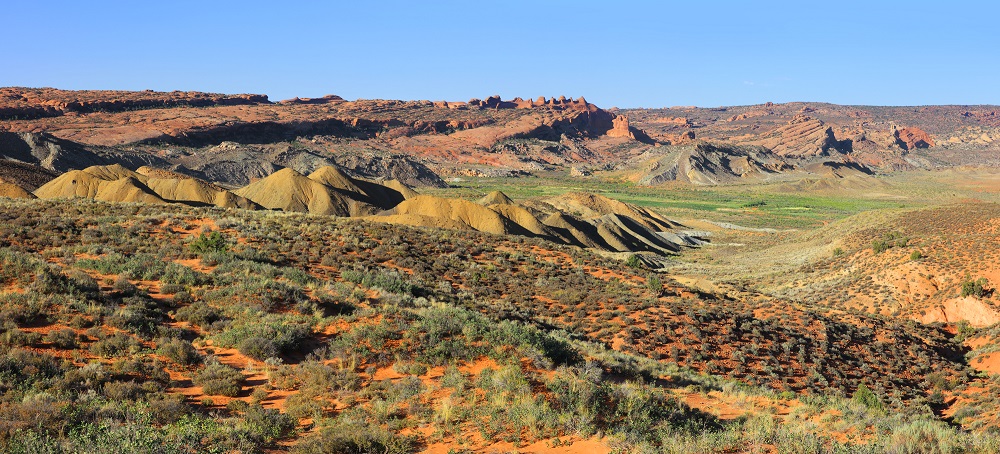 Hiking in the Fiery Furnace area is limited to the ranger led hike or an individual hiking permit acquired at the visitor center. Rangers lead morning and afternoon hikes from early May through the end of September. They include a loop hike and an out and back hike. The National Park Service asks visitors to come prepared for the challenging nature of the terrain and the physically demanding hikes. At least one quart or liter of water must be carried by each person, preferably stowed in a backpack.