Park Avenue, the La Sal Mountains Viewpoint and Courthouse Towers are near the entrance to Arches National Park.
Courthouse Towers Area
The Courthouse Towers are a series of spires that stretch up from the desert floor. They are located about four miles from the entrance to the park, just past the La Sal Mountains Viewpoint. There is a parking lot before visitors reach the Tower of Babel.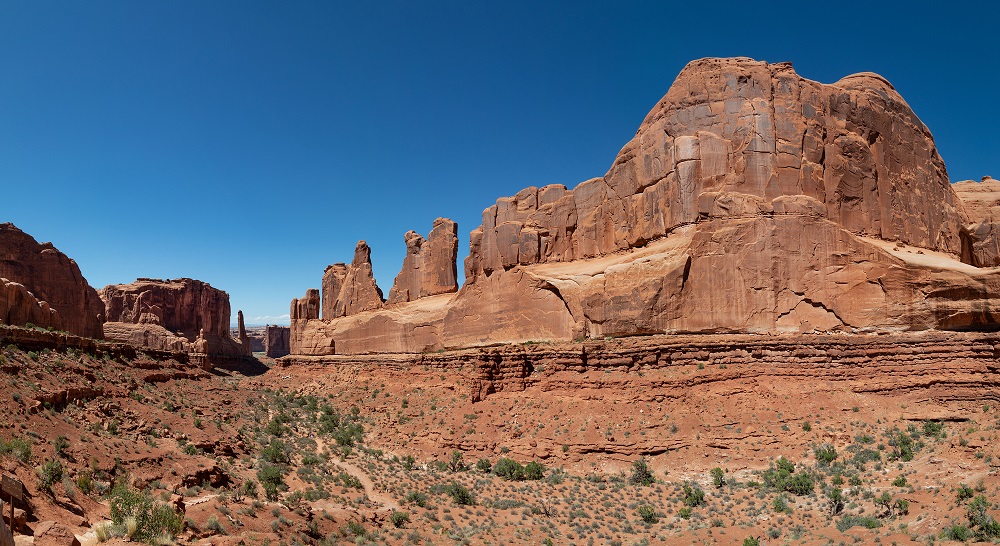 The Tower of Babel is a huge fin located north of the Courthouse Towers parking lot. It stands almost three hundred feet and is a vertical, freestanding sandstone wall.
The Organ is the second tallest tower in Arches, a 700 foot tall sandstone fin located in the Courthouse Towers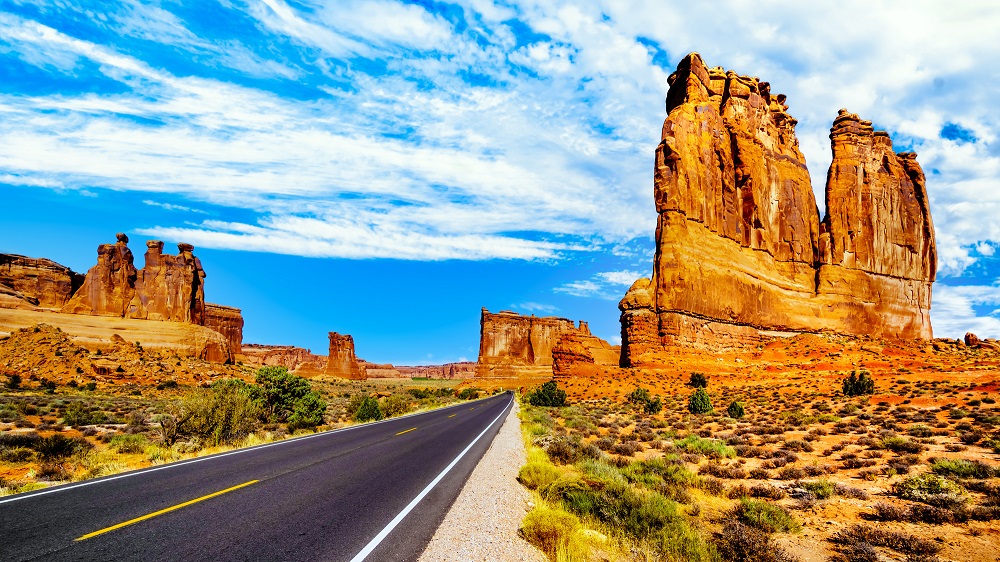 Sheep Rock is the third tallest tower in Arches National Park at 440 feet tall. It is named for its resemblance to the livestock animal.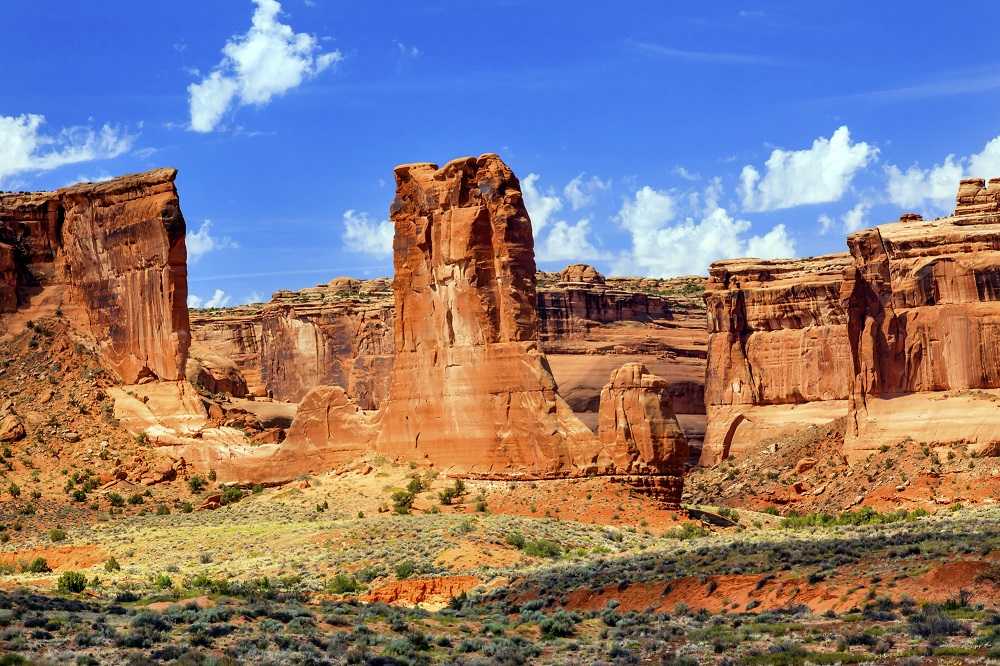 The Three Gossips are named due to their resemblance to three anonymous people huddling together and telling stories (aka "gossip").
La Sal Mountain Viewpoint
The La Sal Mountains Viewpoint is the second overlook in Arches National Park. It provides views of the La Sal Mountains which are located 20 miles south of Moab and reach nearly 13,000 feet. The tallest is Mt Peale.
The viewpoint faces east and is considered an excellent place to photograph the sunrise near the entrance to the park. The viewpoint is located just before the Courthouse Towers and its nearby geological features.
The range formed 20 to 30 million years ago when igneous rocks intruded and then the surrounding sedimentary rocks eroded. The name comes from the Spanish – Sierra La Sal means Salt Mountains.