Congaree National Park is a place of tremendous ecological diversity. There are around 75 types of trees, nearly 200 species of birds, 75 species of reptiles/amphibians, and more than 50 species of fish and butterflies.
Alligators
Alligators can't nest in the park because of frequent flooding, but they do live in the Congaree area. We saw the one pictured below making its way across Weston Lake from East to West. We were on the observation deck at the end of the boardwalk.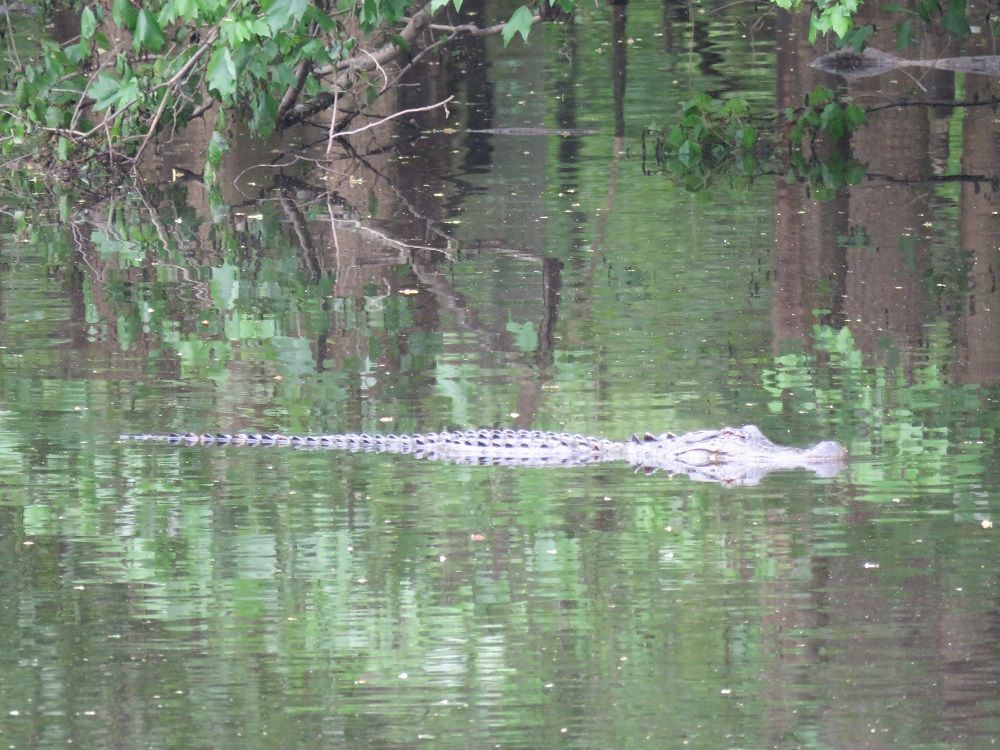 Wild Pigs
These feral hogs are a highly destructive, invasive mammal found in the park. They negatively impact the health of the forest ecosystem. There are frequently signs of rooting from the wild pigs around the park.
Birds
Congaree is a popular area for birding in South Carolina. The 2.4 mile boardwalk loop originating from the visitor center is a popular place to start. The Weston Lake trail is a good place to see wading birds. The Congaree Bluffs Heritage Preserve is on the south side of the Congaree River and has a bluff that is a great place to see birds flying over the park.
Below is a pileated woodpecker that we saw while on the low boardwalk (west side).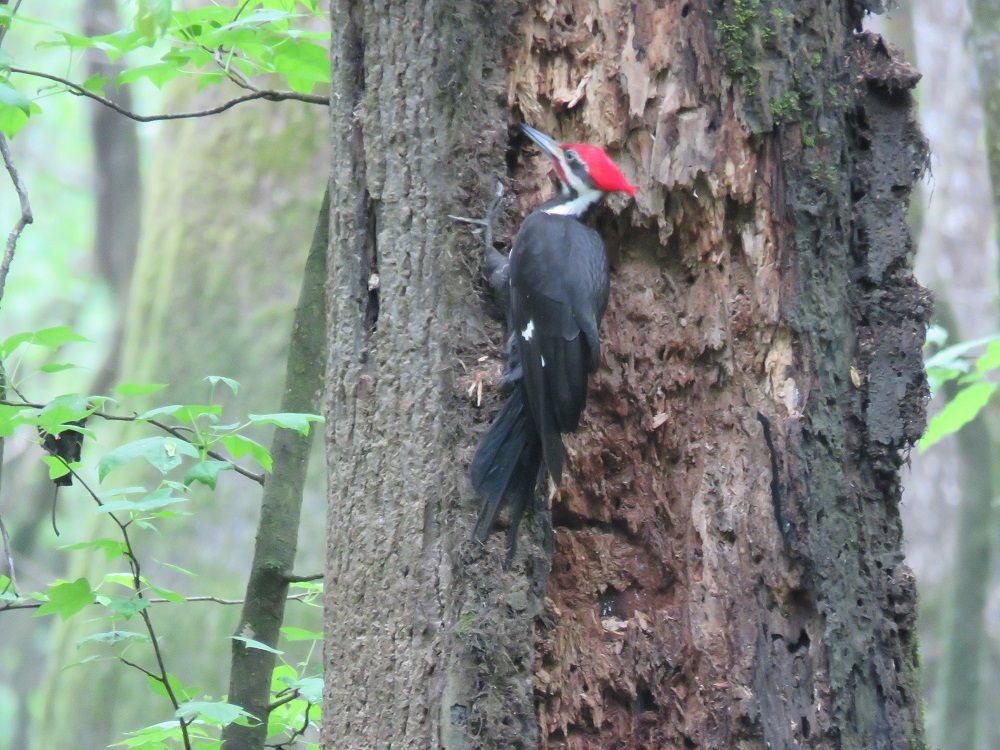 We saw the anhinga pictured below from the observation point over Weston Lake from the boardwalk. It was shortly after a rain storm and we saw it fly across the lake and land in a tree across the lake. It proceeded to spread its wings to dry them and we got a couple great photos of it while it did.
Congaree has been the location of a search for the Ivory-billed woodpecker in the past, a bird once thought extinct until it was seen in Arkansas in 2004. Many believe that it still lives deep within the old-growth forest popular with other woodpeckers.
Snakes
There are four venomous snakes that live in the park. Copperhead, canebrake rattlesnake, cottonmouth and the rare coral snake. However, the poisonous snakes typically avoid people. In total, there are around 21 varieties of snakes that live here.
Other Wildlife:
This green frog was hanging out on a plant above the flood waters when we spotted it from the boardwalk. We later spotted a few frogs hanging out on the door to the bathroom at the visitor center in the early morning.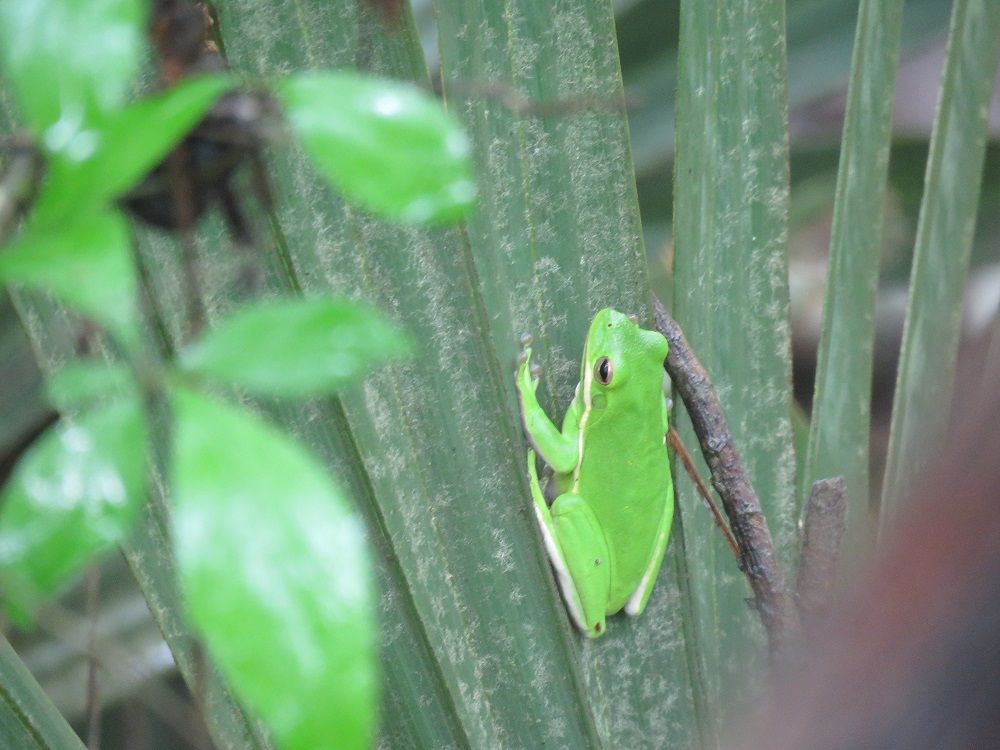 This turtle was swimming with a friend in Weston Lake below the observation point: